Facial Tissues Carton Sealing Machine - AM 241
Facial Tissues Carton Sealing Machine
AM 241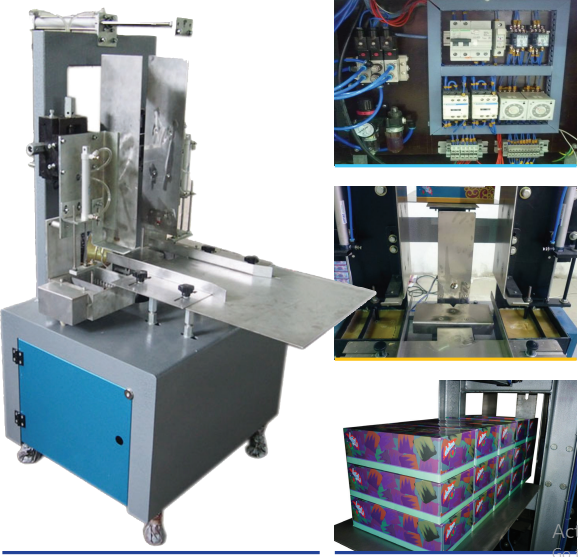 Features:
Electronic temperature control.

Glue tanks temperature controlled by electronic system

Automatic box gluing and folding

Gluing material : Hot Melt glue.

Ease in operating and adjusting

Production Channels Produced from stainless steal

Electronic and pneumatic technology.

Stable running.

Finished product size:

Length: Min. 180 mm. & Max. 250 mm.

Width: Min. 100 mm. & Max. 130 mm.

Height: Min. 40 mm. & Max. 110 mm.
Technical Features:
Processing capacity: 20-25 boxes / min.

(Depending on the operator speed)

Required power: 6 KW.

External dimensions

: -


Length: 900 mm. x

Width: 700 mm. x

Height: 1500 mm.